Download the Latest iMoD V 1.0 APK For Vivo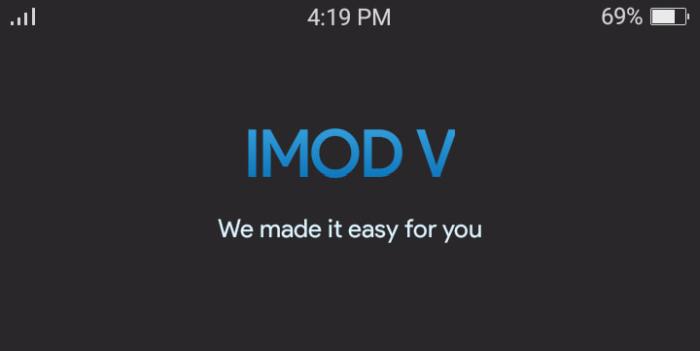 iMod V is a very useful application to help you apply themes and fonts on your Vivo phone. This application can be used on all Vivo phones based on FuntouchOS.
Vivo supplies all their smartphones with the iTheme app which contains hundreds of themes, fonts and wallpapers. You can use the items in this iTheme to change the look of your phone to make it more attractive.
Themes and font styles in the Theme Store are available in 2 versions, namely premium (paid) and free. For the premium version, we are given a 5 minute trial period.
How to Use iMod V Application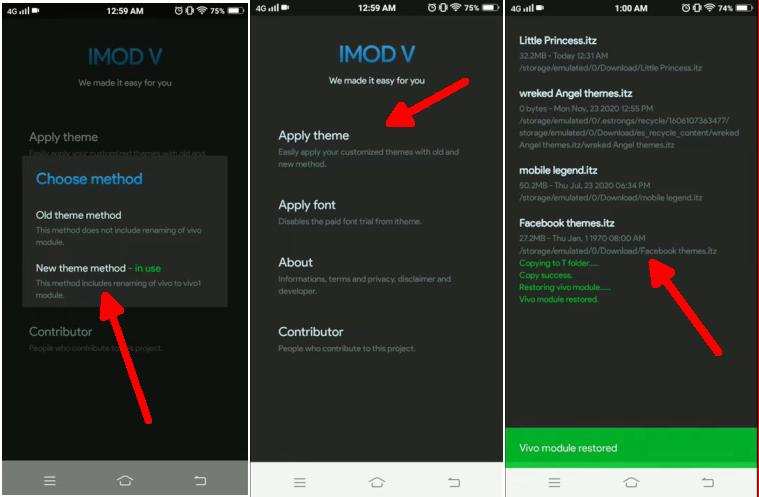 So that you can use this trial font permanently, you can take advantage of the iMoD V application. As for Themes, currently only modified (third party) .itz format themes can be used. This application is very easy to use because it does not require root access.
Applying a Third Party Theme
To apply a theme through the iMod V application, you need a .itz format theme file which can be downloaded on various sites that provide special Vivo themes.
Open iMod V and select New Theme Method .
Select Apply Theme .
Select the theme of the .itz format you have prepared.
After it says Copy success iTheme will automatically open.
Tap the Local icon below then select Local Themes.
After that apply your theme.
Go back to iMod V again and long press (hold) the selected theme.
The words " Restoring vivo module " will appear and wait for the notification " Vivo module restored ".
After that, open iTheme again and re-apply the theme earlier.
Changing the Trial Font to Permanent
You can use iMod V to change the trial font to permanent. Here's how to apply the tria font for as long as possible.
Choose one of the premium fonts available on iTheme.
After that, apply the font.
Close iTheme and open the iMod V.
Select New Theme Method.
After that click Apply Font.
If successful, a notification will appear Permanent Activate.
Download iMOD V For Vivo Phones
Application Name
iMoD V
Version
1.0
Developer
Technobankai
Type File
APK
Compatible
Vivo (FuntouchOS)
Download
IMOD V 1.0 APK
6941 X