SuperSU Uninstaller zip (Unroot) Latest Version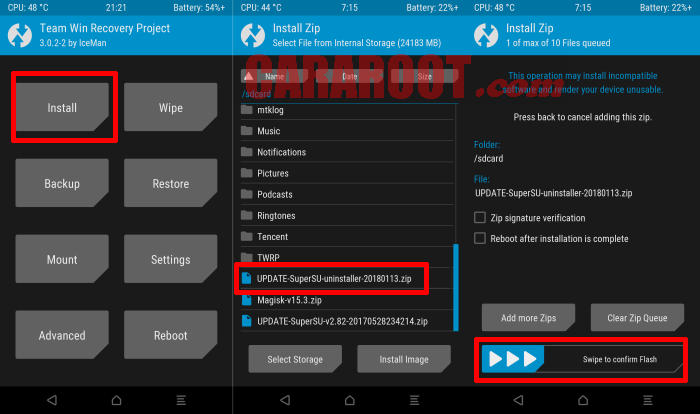 If you want to remove root from SuperSU then the SuperSU Uninstaller file is very useful for those who want your Android to be clean as before.
Sometimes our expectations with root via SuperSU don't match the reality. It might just cause some new problems, such as making our Android experience an error, the application cannot be opened, so it becomes unstable, heats up quickly and might even cause a bootloop.
SuperSU works by embedding some binary files into the Android system folder which is controlled by the SuperSU application which is also installed on our Android.
The SuperSU application functions to manage the use of root access such as giving permission or denying applications that need root access and full unroot if you want to remove root on your Android device that was previously rooted with SuperSU.
Removing root using the Unroot feature in the SuperSu application sometimes fails, or just stops in the waiting process.
How to Use SuperSU Uninstaller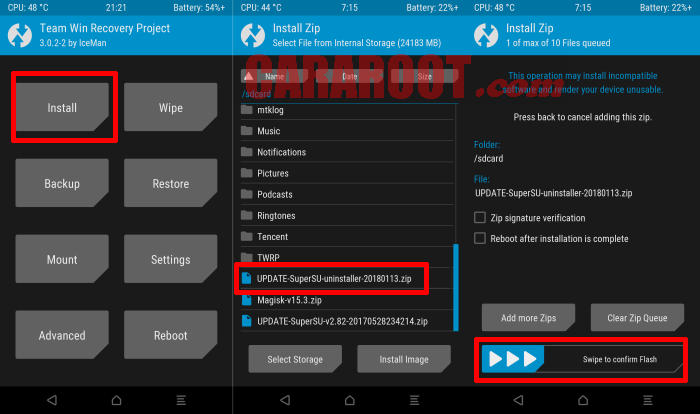 To solve the problem of failing to uninstall SuperSU, use the Uninstaller SuperSU file below.
Download the SuperSU-Uninstaller.zip
Put the SuperSU Uninstall file on the Memory Card or on the internal storage.
After that enter TWRP Mode.
Select Install and select the file Update-SuperSU-Uninstaller.zip .
After that Swipe to flash at the bottom.
When finished, please go to Reboot
Download SuperSU Uninstaller
Conclusion
SupersU is a root tool developed by Chainfire, which is useful for unlocking root access to the Android system. Prior to the arrival of Magisk, the SuperSU root tool was the favorite of Android enthusiasts because this root tool was able to root all Android devices, both still using Android Eclair to Android Oreo.
By using this file, it's easier to unroot because the file size is only 5 kb compared to you having to reinstall the ROM.
If you want to always get the latest version of SuperSU Uninstaller, then I would advise you to bookmark this site and never miss an application update.