EMUI (Emotion UI) 3.1 ROM Lollipop Lenovo A6000/plus
Rata-rata vendor smartphone yang menggunakan sistem operasi Android membuat user interface sendiri untuk membedakan perangkatnya. Seperti Lenovo VibeUi, Xiaomi MIUI dan Huawei EMUI (Emotion UI) yang menampilkan berbagai layanan dan interface yang menarik dan disesuaikan dengan fitur perangkatnya. Menarik juga apabila EMUI ini bisa di benamkan di Lenovo A6000 kita. Tertarik mencoba?
Hari ini saya mencoba memporting EMUI buat Lenovo A6000 agar tampilan serta fiturnya menyamai smartphone Huawei. Tentunya tidak semua fitur bisa berjalan dengan baik ya. ROM EMUI ini menggunakan OS Android 5.1.1 Lollipop dimana ROM ini hanya support bahasa ingris dan china.
Bagi yang Lenovo A6000 masih menggunakan ROM kitkat wajib untuk melakukan upgrade ke lollipop dulu ya. dan harap di perhatikan juga bahwa menginstall custom rom dapat membatalkan garansi yang berlaku.
Screenshot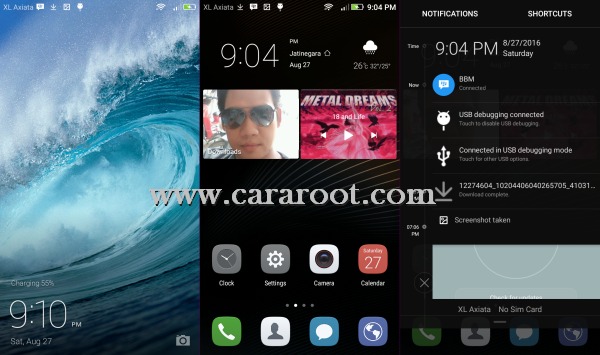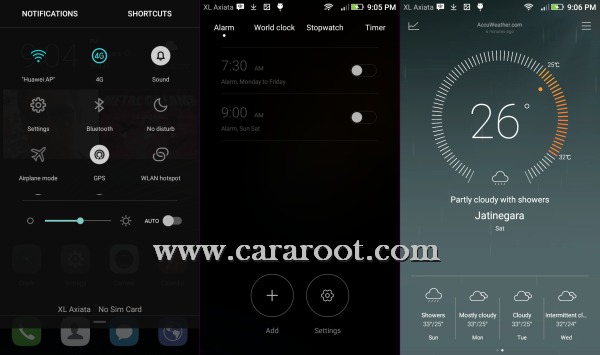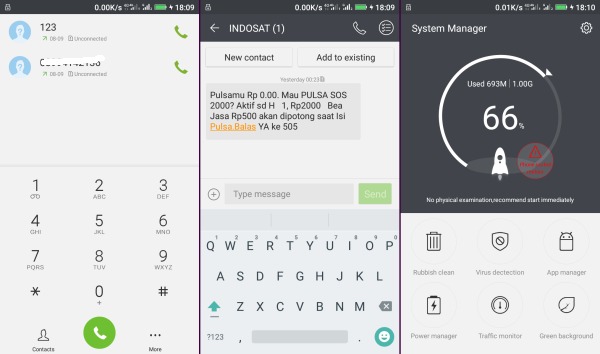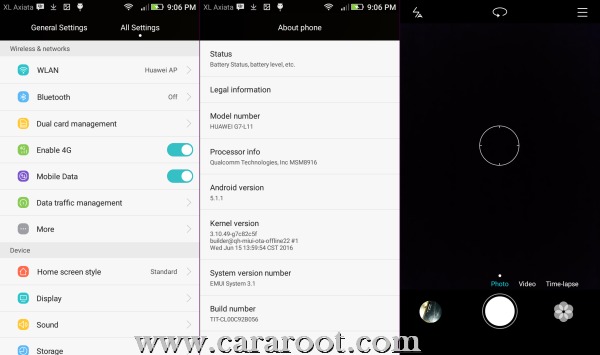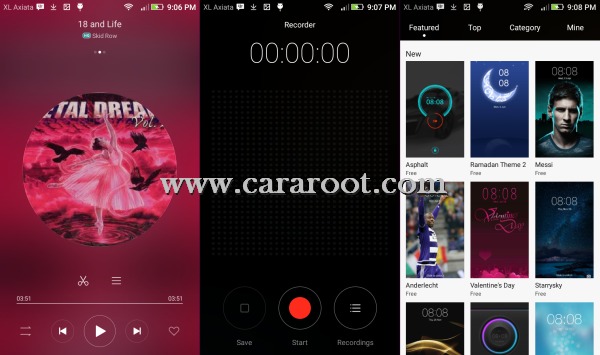 Tentunya rom ini tidak sebaik aslinya, kalo pengen sempurna saya merekomendasikan membeli HP Huawei
Cara Install ROM EMUI 3.1 Lollipop Di Lenovo A6000/plus
Masuk ke TWRP dengan cara matikan HP kamu kemudian tekan tombol Volume Atas,Volume Bawah kemudian tombol Power tahan kedua tombol tersebut sampai muncul logo Lenovo. Lepaskan ketiga tombol tersebut.
Pilih Wipe lanjut dengan mengeser Swipe to Factory Reset
Selanjutnya pilih Install
Cari dan pilih ROM_EMUI_31_Lollipop_LenovoA6000.zip yang kamu donlot tadi
Dibagian bawah nya geser Swipe To install
Tunggu proses flashing sampai selesai..
Terakhir pilih Reboot System
Download Update 19-01-2017
– USB Connections
– Semar Kernel by MR.AW
– Fix Sound Recorder (kalo terasa kecil suaranya, install dolby atmos)
– Fix FM Radio
FAQ
Sound Recorder kurang keras
Install file fix ini apabila merasa sound recordernya kurang keras
Tentang USB Connections
Untuk mengaktifkan USB MTP kamu harus nonaktifkan terlebih dahulu USB Debuggingnya dan begitupun sebaliknya apabila ingin menggunakan USB Storage kamu harus mengaktifkan USB Debugging
Mengaktifkan DT2W
Gunakan kernel Adiutor pilih Wake Control dan pilih Halfscreen dan juga aktifkan apply boot
– mengaktifkan/non aktif navigasi bar
Klik icon di samping kiri yang ada di navbar, untuk menampilkan lagi tinggal swipe ke atas. Bagi yang ingin Navigasi bar ini hilang secara permanen edit build.prop dan copy serta paste 3 script ini di paling atas.
ro.config.showNavigationBar=false
qemu.hw.mainkeys=1
ro.config.hw_navigationbar=false
Menambah/Mengurangi Jumlah Kolom dan Baris di Quicksetting
Cari line ro.config.toolbox yang ada di build.prop dan kamu tinggal rubah valuenya sesuai selera
Mengaktifkan Mode DTS di Music Player
edit line di build.prop ro.config.hw_dts=false false menjadi true
Rekomendasi Themes EMUI
cek postingan saya disini https://www.cararoot.com/kumpulan-themes-emui-3-1.html
Cara Ganti Font Di EMUI
Unduh file font EMUI disini, kemudian letakan di folder HWThemes, Buka Themes pilih customize – Font – Apply. Tapi font hanya support di bahasa inggris.