Setelah beberapa hari yang lalu saya memporting ROM EMUI untuk lenovo A6000 dan Andromax E2 saya, kali ini kebagian untuk Redmi 2. Emotion UI atau biasa disingkat EMUI dikenal sebagai User Interface dari Huawei, tentunya akan menarik seandainya EMUI ini bisa terinstall di Redmi 2, menambah pengalaman kita dalam menggunakan Android.

ROM ini menggunakan base Android 5.1.1 lollipop jadi yang masih pake kitkat wajib di upgrade terlebih dahulu. Oh ya ROM ini tidak ada bahasa indonesianya cuma ada bahasa english dan china.
Perhatian
di Rekomendasi lakukan backup via TWRP, biar mudah saat ingin kembali ke Stock ROM
Segala akibat yang ditimbulkan oleh ROM ini bukan tanggung jawab cararoot
Wajib sudah terupgrade ke Lollipop dan telah terinstall TWRP 3.0 sebelum flashing ROM ini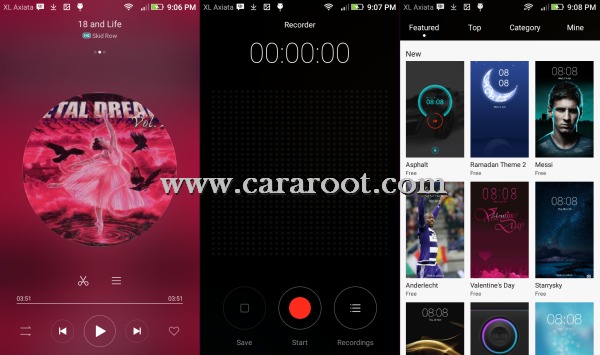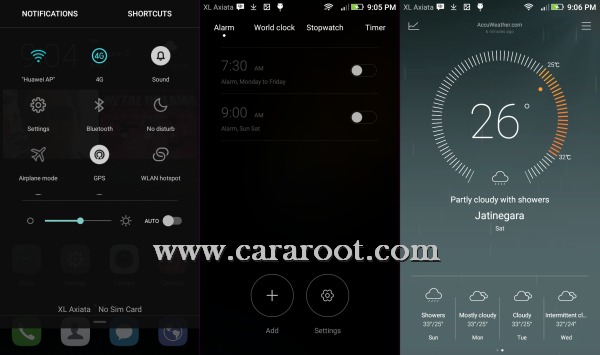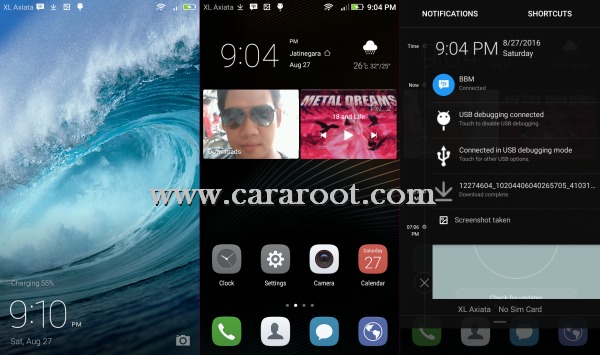 Note:
Disini ada 2 ROM EMUI, kalo kamu sebelum install di posisi ROM Kitkat download ROM EMUI base CM12 dan apabila posisi terakhir di Lollipop install ROM EMUI base stock miui lollipop.
Special Thanks to Md Ghani for share EMUI 3.1 Based CM12
Cara Install ROM EMUI Lollipop Redmi 2
Masuk ke TWRP dengan cara matikan hape kamu kemudian tekan tombol Volume Bawah (perkecil suara), Tombol Volume Atas kemudian tombol Power tahan kedua tombol tersebut sampai muncul logo MIUI. Lepaskan kedua tombol tersebut. atau lebih mudah gunakan aplikasi Quick Reboot dan pilih Reboot Recovery
Pilih Wipe lanjut dengan mengeser Swipe to Factory Reset
Selanjutnya pilih Install
Cari dan pilih file ROM_EMUI_31_Lollipop_Redmi2.zip yang kamu donlot tadi
Tunggu proses flashing sampai selesai
Selanjutnya Reboot System
Update 17 desember 2016
– Base Huawei Y6
– Quick Setinggs 5 Baris
– Multi Bahasa
Update 13-september-2016 ->
Nanti sebelum install di wipe dulu ya…coba aja wipe cache sama dalvik dulu kalo memang masih ga ngefek fix unknown contact nya, terpaksa wipe data dulu. tadi soalnya nyoba terlanjur langsung wipe data ga sempat nyoba wipe cache dulu.
FAQ
Fix Sound Recorder
Install file fix sound recorder emui ini via TWRP
Cara Mengaktifkan Double Tap To Wake
Buka Settings – Motion Control – Double Touch
Menghilangkan Navigasi bar
Klik icon di pojok kiri yang ada di navigasi bar dan untuk menampilkan navbar lagi kamu tinggal swipe keatas. Untuk menghilangkan Navigasi Bar secara permanen kamu harus edit build.prop dibari ini:
ro.config.showNavigationBar=false
qemu.hw.mainkeys=1
ro.config.hw_navigationbar=false
Rekomendasi Themes EMUI
Kumpulan Themes EMUI 3.1

Change Fonts
Untuk ganti font silahkan gunakan themes yg support fonts disini, nanti masukan ke folder HWThemes kemudian apply via theme manager
Tags Aplikasi EMUI Custom ROM Redmi 2 EMUI Themes Redmi 2 ROM Huawei
Beri Komentar
Beri Komentar